1. Open the "Payments" tab in the "Settings" of your store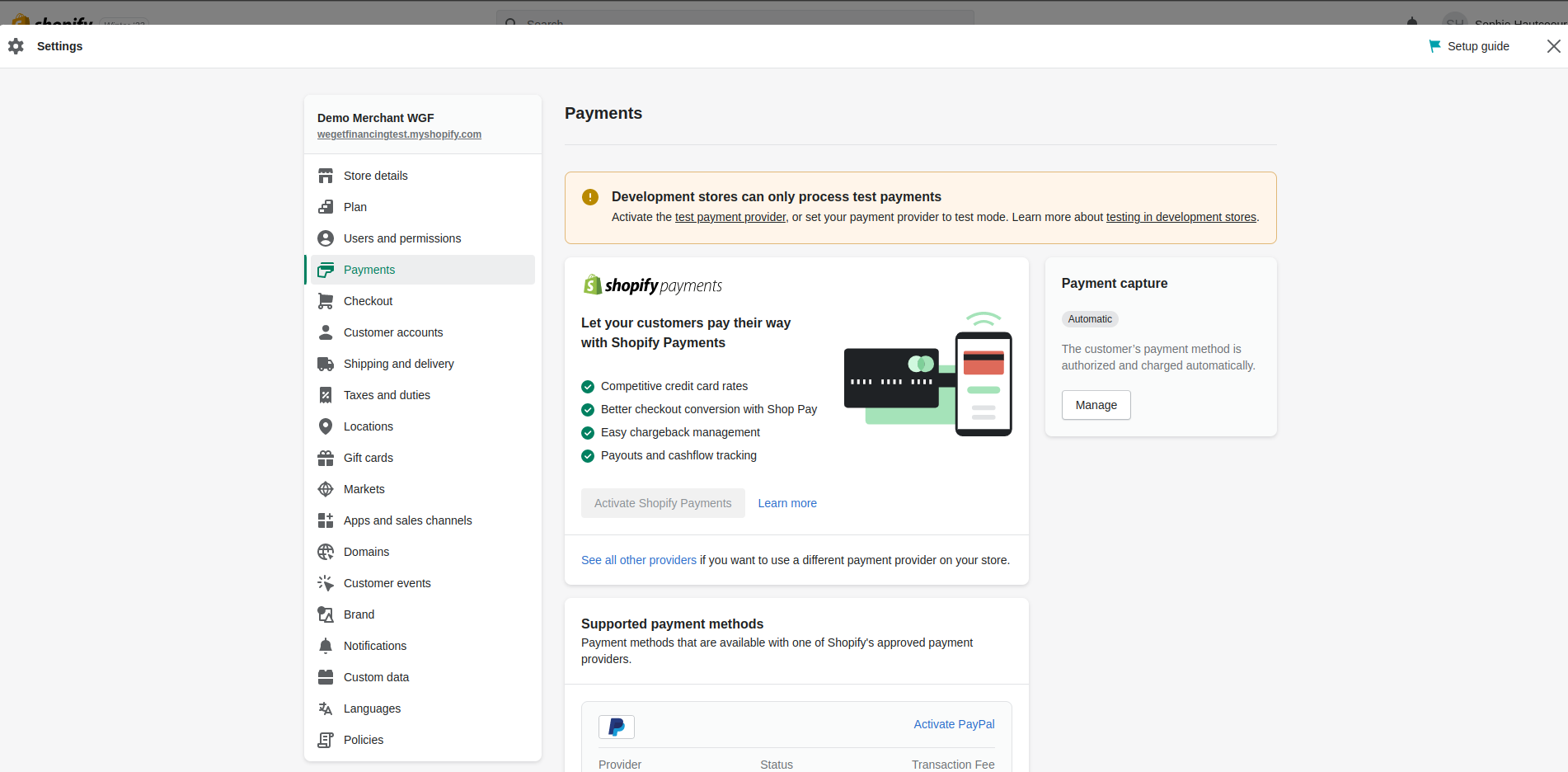 2. Scroll down and click on the "Add payment method button"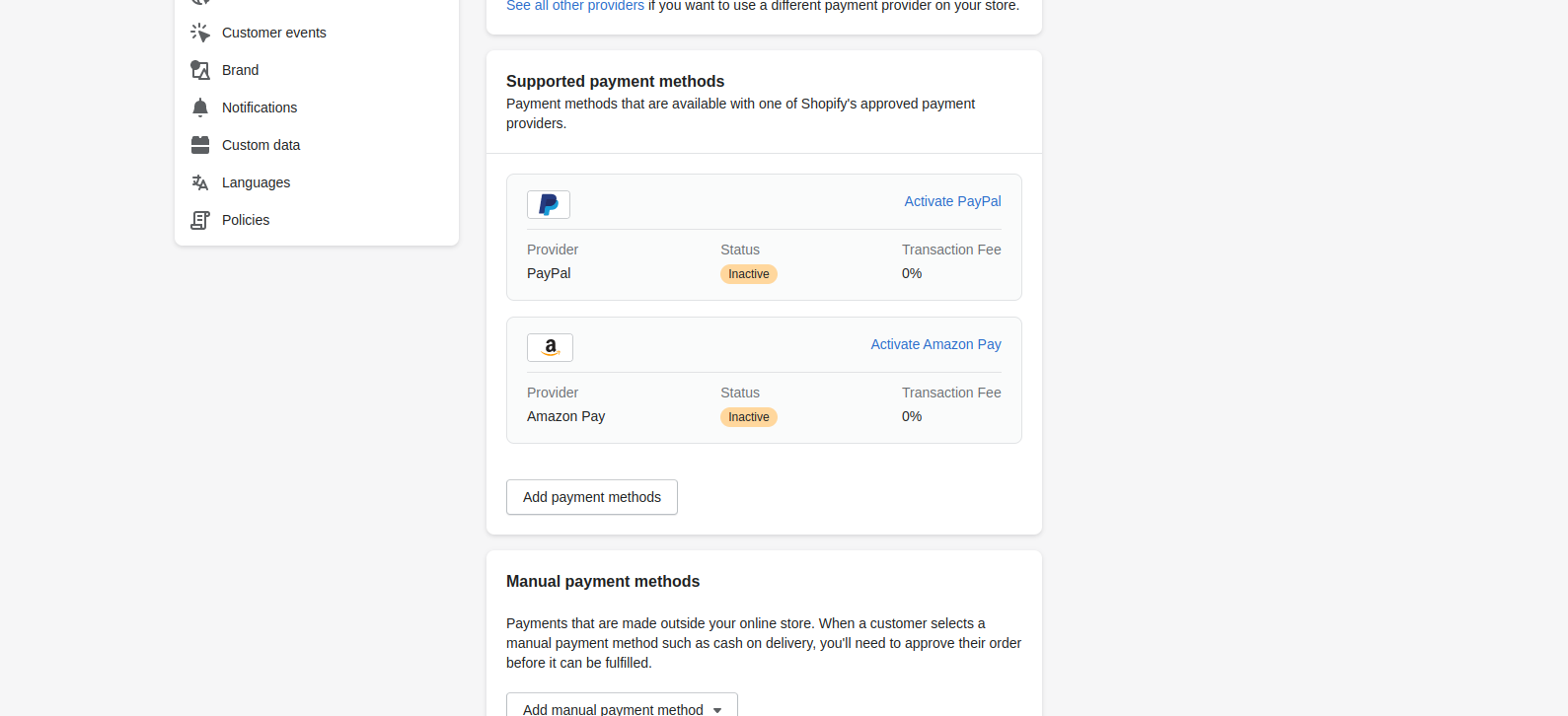 3. Do a search by provider with "WeGetFinancing"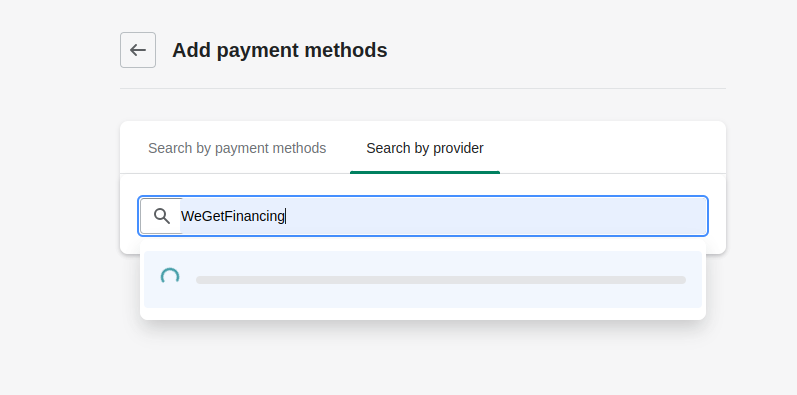 4. Click on the "Activate" button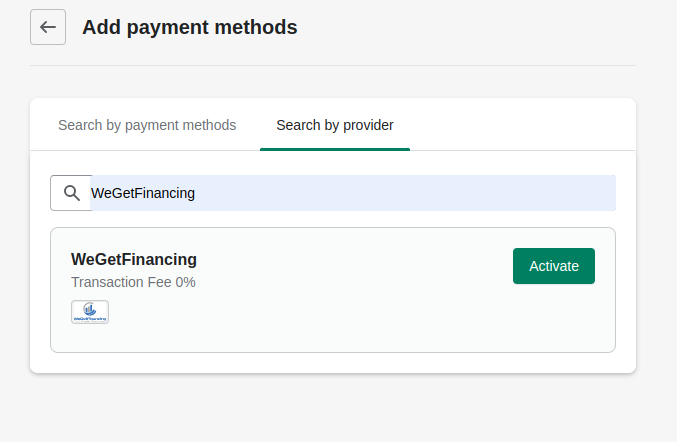 5. Click on the "Connect" button.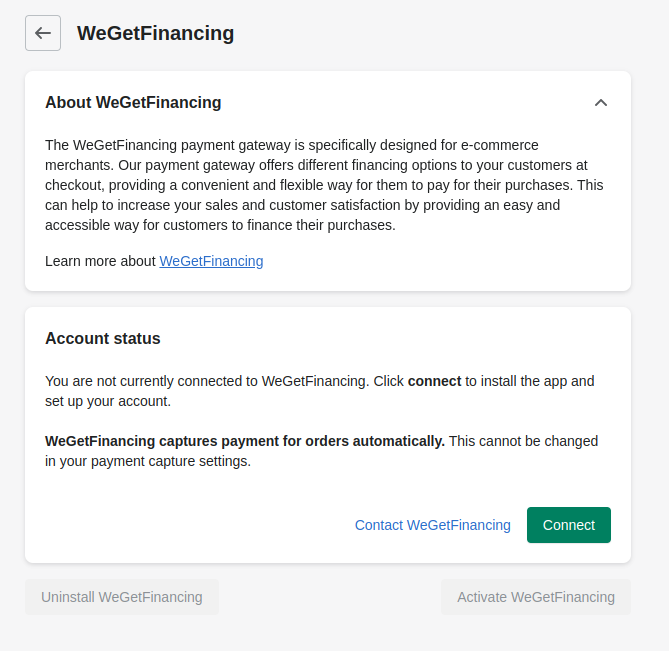 This will open a new tab with the Shopify "Install" page.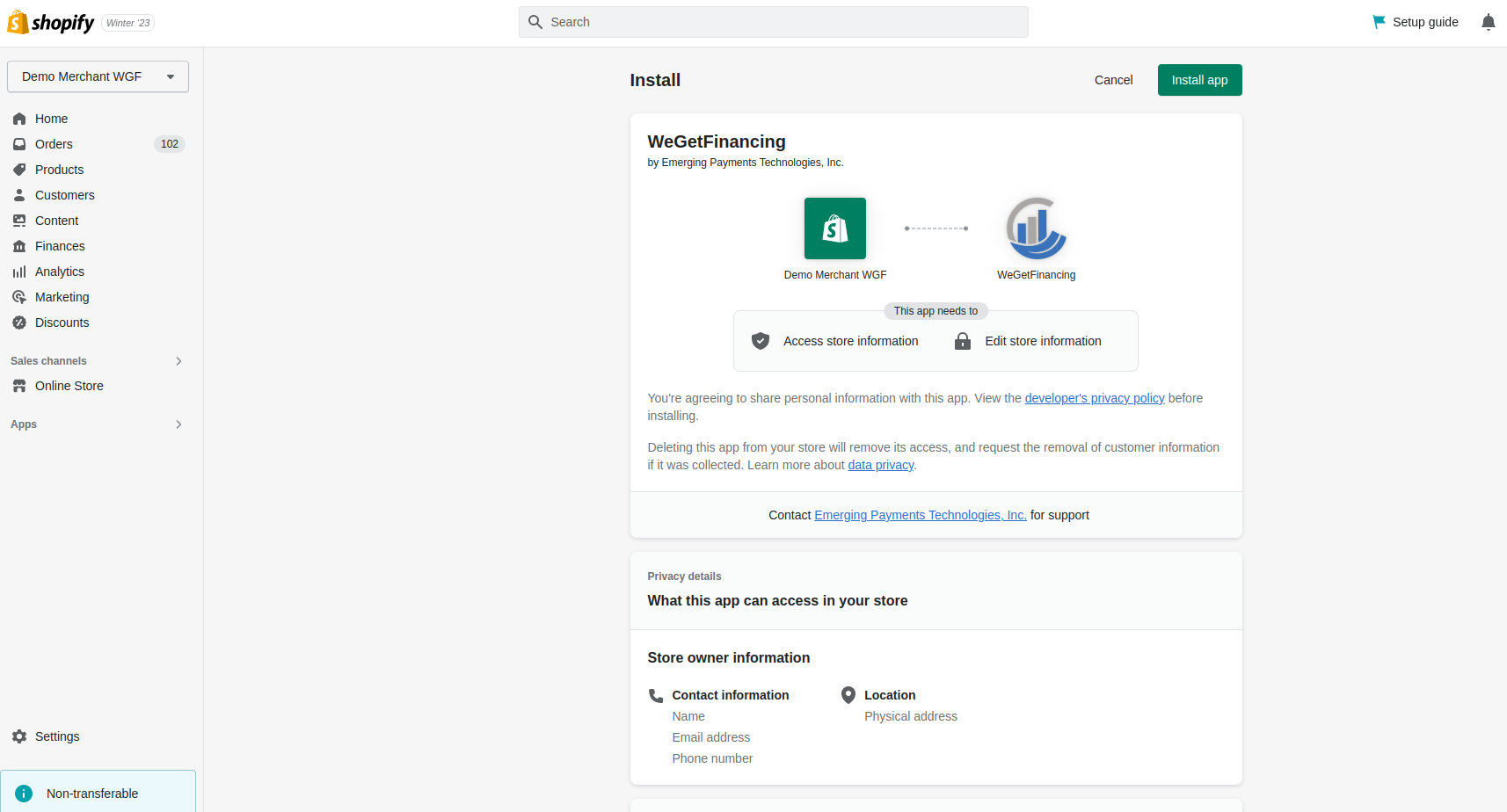 6. Click on the "Install App" button and you will be redirected to the WeGetFinancing login page.
7. Enter your credentials and click the "Continue" button to get to the following page where you can select a merchant.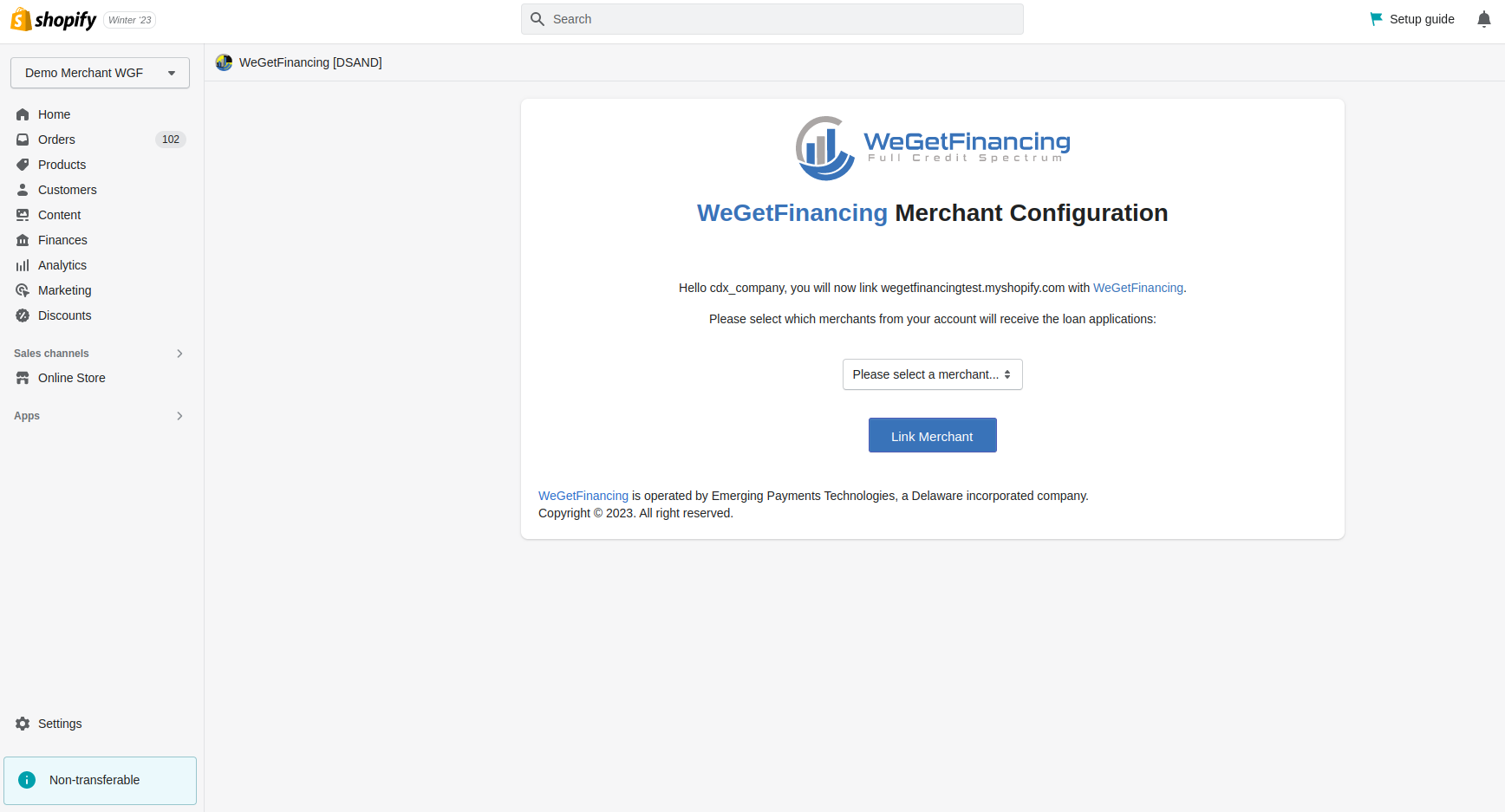 7. Select a merchant and click on the "Link merchant button" to get to the final page of the app configuration.
On that page you can select a different merchant if you change your mind.
8. Click on the "Continue" button to finalize the activation process in Shopify settings.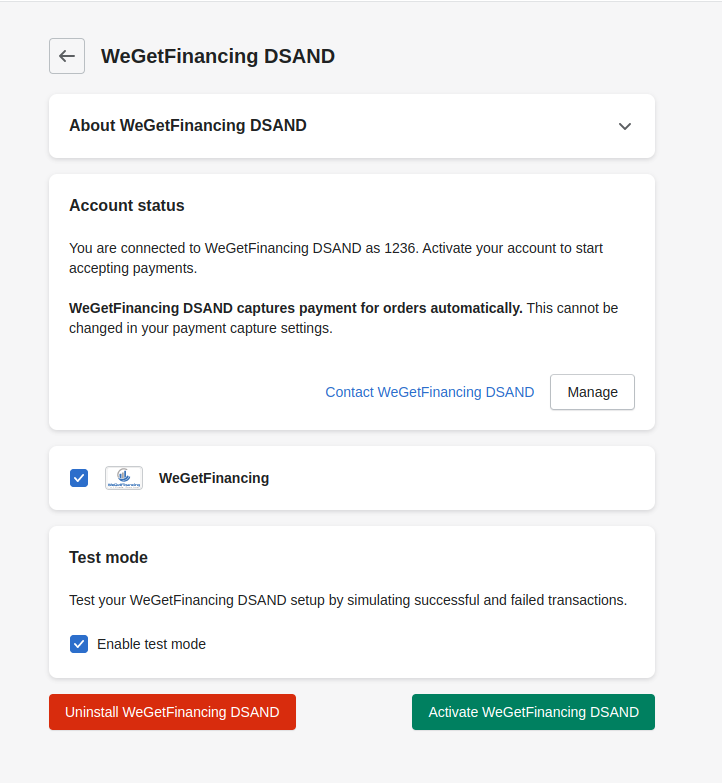 9. Click on the button "Activate WeGetFinancing" to finalize the activation with Shopify.
10 . In the "Payments" tab of the store "Settings" you should now see WeGetFinancing as a payment method.
The app is now activated in your store and your customers will be able to make payments with WeGetFinancing.